Employee Info
Our dear friend and colleague will be sorely missed.
Michael John Kay
1949 - 2021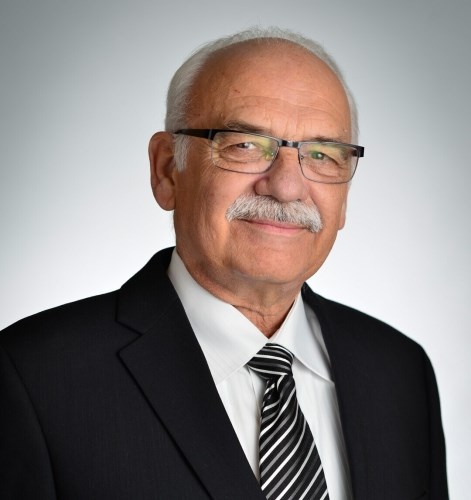 (December 19, 1949 - September 26, 2021) Hamilton, ON
Michael John Kay was a loving, generous man, a man of principle and of his word, who had a sense of humour like no other. He was a fiercely loyal friend, an impeccable dresser with a quick wit that would keep you on your toes. Everyone who knew him was blessed with his tireless commitment to help others. Michael was a true class act.
Family was everything to him. He shared a beautiful life with his wife of 42 years, Marilyn. He passed away with uncomplaining grace, Marilyn by his side, holding hands. He cherished his children Laura (Gedas) and Matthew (Teresa) always supporting them and reminding them to appreciate each day. Michael had a tough exterior, but a heart of gold with a soft spot for his grandchildren Christian, Anthony and Madison. He would do anything to see their smile. We will strive to keep his positive outlook on life and generous spirit alive.
Michael will be dearly missed by his sisters Kellie (Rick), Wendy (Steve), Debbie (Don) and Joanne (Tom), brother in-law Johnny (Margaret), mother-in-law Mary, nephews, nieces and friends. He is reunited with his adoring mother Eileen and father Robert.
Michael worked for the City of Hamilton for 28 years, mainly as the Pensions and Benefits supervisor. He retired and followed a new-found passion as a real estate agent for a company he loved and was proud to represent, Crystal Homes. Mike will be remembered as a dedicated member of the Healthcare and Municipal Employees' Credit Union (HMECU) Board of Directors, where he served the organization tirelessly for 37 years. He was the longest serving Board Chair in the credit union's history, successfully leading the Board for 22 consecutive years. Many who served with him will always remember his disarming sense of humour, his many valuable contributions and especially his loyalty and support of the members, management and staff
Michael was thankful for the JCC and SJH staff that provided him with compassion, grace and dignity and for the family and friends that went above and beyond to support him and his family.
Michael, you have made an indelible impact on our lives for which we are truly grateful. The big memories are beautiful, but it is the day-to-day memories that really shine. Thank you for all the memories MK. Until we meet again. Goodnight grandpa, love you, best friends forever.
A public visitation will be held at Bay Gardens Funeral Home, 947 Rymal Road East, Hamilton (905 574 0405) on Monday, October 4th from 4:00 pm - 7:00 pm. A private funeral service will be held.
Those who wish may make a memorial donation to the Canadian Cancer Society. www.baygardens.ca